What is a Department of Corrections?
The department of corrections is a government agency responsible for handling correctional facilities and prisons, where felons and people guilty of serious misdemeanors are housed. State governments across the United States have a department of corrections, and the same term is used to describe the prison service in New Zealand. In Canada and Australia, similar agencies are referred to as the Correctional Services.
A department of corrections normally operates a variety of prisons that hold male or female adult prisoners as well as separate facilities for the detention of juvenile offenders. Maximum security prisons house felons who have been imprisoned for committing serious offenses, such as murder. Inmates who have been sentenced to death are normally housed in maximum security prisons, and very often these prisons contain facilities where executions of prisoners are carried out. People convicted of less serious crimes are housed in other prisons where prisoners have more access to recreational facilities and spend less time in their cells. Prior to release some prisoners spend time in open prisons, from which inmates can make occasional outside visits.
Correctional facilities employ individuals to work as guards. The guards are responsible for maintaining discipline within the confines of the correctional facility as well as ensuring that inmates do not escape. Physicians are employed by the department of corrections, and inmates are entitled to regular medical examinations. Prison physicians also handle the treatment of prisoners suffering from serious illnesses or other medical treatments. A prison governor or warden overseas the day-to-day management of a prison and liaises with the department of corrections and law enforcement on matters pertaining to the transfer and confinement of prisoners.
Prior to sentencing, people are normally sent to locally operated jails that are not administered by the department of corrections. If found guilty at trial, prisoners are then transferred by local law enforcement officers to a prison. When a prison becomes overcrowded, the department of corrections can transfer prisoners to other facilities within its jurisdiction.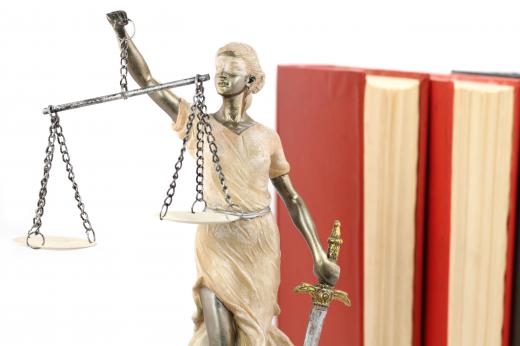 The Department of Corrections receives funding from the government, but in some areas the running of prisons has been contracted out to private security firms. Outsourcing prisons enables governments to save money by reducing the government payroll. Prisons run by private companies are regularly inspected by government officials and must abide by government standards pertaining the treatment of prisoners. Contracts to operate prisons are renewable, and competing firms can gain control of a prison when a contract comes up for renewal.
AS FEATURED ON:
AS FEATURED ON:





By: Jeffrey Zalesny

Prisons are used to hold individuals who have been convicted of a crime.

An electric chair in the former Louisiana State execution chamber.

By: kanvag

The Department of Corrections houses inmates convicted of felonies and serious misdemeanors.

By: andreykr

Before sentencing individuals are sent to locally operated jails.

By: Sascha Burkard

In the United States, many correctional departments maintain separate facilities for juvenile defendants and offenders.