What Is a Harassment Charge?
A harassment charge is a legal charge filed against someone who intimidates, threatens, stalks, or otherwise makes another person feel unsafe or annoyed. This charge may also be filed against someone who steals personal information, snoops, or invades other people's privacy. Depending on the violation, the charge may be civil or criminal. Criminal cases can end with a misdemeanor or felony conviction, and can be punishable by prison time.
What Is Harassment?
Many different behaviors can be considered harassment, but the victim's perception that he or she is being threatened is usually the most important factor. Repeated unwanted contact, including excessive phone calls, too-frequent e-mails, or showing up uninvited at another person's house multiple times after being told to stop are all common forms of harassment. In other cases, a person directly threaten victims or spy on them.
Victims usually know the harasser, but not always. People from old romantic relationships or someone who's been rejected by the victim may become bitter and start to behave inappropriately. For example, in a divorce, one spouse may threaten the other, causing significant distress that results in a harassment charge. In other cases, the harasser might be someone with a personal grievance against the victim, like an angry co-worker or someone with a childhood grudge. Some people are delusional and believe that they can pressure their victims into accepting them on a personal level if they just keep pushing them.
Civil vs. Criminal Cases
Whether harassment is considered civil or criminal generally depends on the relationship between the harasser and the victim and the type of behavior involved. Though laws vary by jurisdiction, civil harassment is generally seen as being done by a person who the victim has not been in an intimate or romantic relationship with, like a neighbor, stranger, or family member that's not a parent, sibling, grandparent, or in-law. A criminal harassment charge is generally brought against people who a victim has been in a close relationship with, like a former spouse or romantic partner. Similar behavior from a close family member may be considered domestic violence rather than harassment.
The type of behavior is more important than the status of the relationship in some jurisdictions. For instance, a stalker would usually face criminal charges, regardless of his or her relationship with the victim. Sexual harassment can also be subject to special statutes in some places. It is actually a form of discrimination, which is a civil rather than criminal charge. Other forms of discriminatory behavior, such as bullying based on ethnic differences, sexual preferences, or religion is also typically seen as a civil crime.
Misdemeanor vs. Felony Cases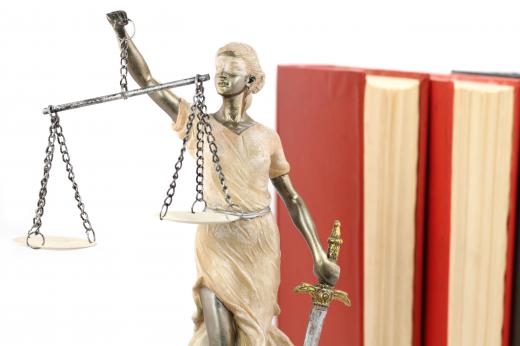 Laws vary by jurisdiction, but generally speaking, misdemeanor harassment charges are filed in less serious cases, or for first time offenders, while felony charges are brought against very serious, threatening, or repeated offenders. This is especially true for people who violate a no-contact order or have previous convictions. In some areas of the US, the type of person being harassed determines whether the charge is a felony or misdemeanor. For example, felony charges may be brought against someone who harasses a public official, but misdemeanor charges against someone who does the same thing to a private person.
Steps for Victims
Once someone feels like he or she has been threatened, it is usually possible to file a restraining order through the court system. This prohibits the accused person from having any contact with the victim. If the order is granted and then violated, the suspect can be arrested on a harassment charge. In cases where violence occurs, a person may be able to file for an order of protection, which specifically prohibits any act of violence, and orders the assailant to do specific things to increase the safety of the victim, such as not being in the same area.
Responding to a Harassment Charge
Anyone who is being charged with harassment should contact a lawyer and get to know the laws in his or her area to understand what types of behavior have led to the charge and avoid them while the case is pending. For instance, in some areas of the US, a person can be charged with harassment even if he or she has never made threats to a person's face, but has done so through a third party or repeatedly talked in a threatening way about someone to mutual friends. Someone who doesn't know that might keep doing behavior that is legally considered harassment without knowing it. He or she should follow any court directives strictly, and be sure not to contact the person making the charges without first consulting a lawyer.
Frequently Asked Questions
How is harassment characterized and penalized?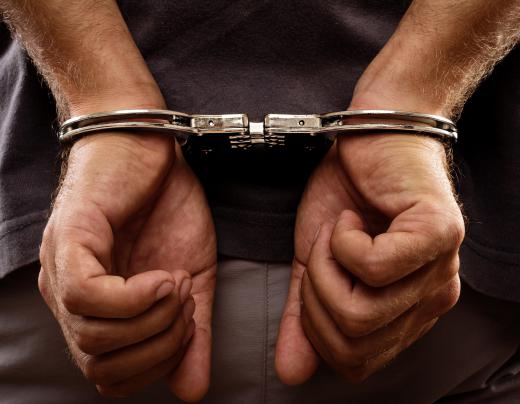 A person can be charged with harassment if they threaten, annoy, or intimidate someone. Harassment is any unwanted and unwelcome behavior, whether physical, verbal, written, or otherwise, that may insult or humiliate an individual. Many sorts of discrimination or abuse might constitute harassment. Frequently, harassment lingers beyond the initial encounter and occurs numerous times. A single event may potentially constitute harassment. If harassment is not dealt with appropriately, it can lead to anxiety, stress, nervousness, and despair. Also, it might result in aggressive situations and physical confrontations. In most cases, harassment accusations can result in jail time, fines, or restraining orders.
What are the various types of harassment claims?
There are charges for sexual, workplace, cyberstalking, and hate crime harassment. Based on state legislation, the borders and definition of what constitutes harassment may differ slightly. During a harassment lawsuit, numerous factors are taken into account. While state harassment laws vary, the legitimacy of an accusation is typically determined by two factors: the perpetrator's intention (or lack thereof) to irritate, threaten, or ridicule the victim, and the frequency and severity of the undesired activity.
What should I do if I am accused of harassing someone?
If you are being investigated or charged with harassment, you must seek legal representation as soon as possible. Your lawyer can advise you on your legal rights and assist you in navigating the legal system. Therefore, it is critical to take any charges seriously and avoid communication with the person who filed them.
Can charges of harassment be dropped?
The charges may be withdrawn if the individual who brought the harassment accusations decides to withdraw them or if there is insufficient evidence to substantiate the allegations. Nonetheless, the prosecution must ultimately determine whether or not to drop the charges.
What are the consequences of being accused of harassment?
The consequences of a harassment charge may vary according to the severity of the offense and the particulars of the case. As a result of harassment allegations, a fine, jail time, or a restraining order may be granted. Yet, harassment allegations can have far-reaching consequences, including reputational harm and problems gaining employment in certain industries. The accused victim of harassment should take the situation seriously and seek legal representation to preserve their rights.
AS FEATURED ON:
AS FEATURED ON:





By: Jasmin Merdan

Teacher harassment towards a student may result in criminal charges.

By: chuugo

Unwanted, repeated phone calls can be considered a case for harassment charge.

By: Gina Sanders

It is important that a lawyer be contacted during a harassment charge.

By: evgenyi

A harassment charge may be civil or criminal, depending on the violation.

By: kanvag

The United States, Australia, and the United Kingdom have enacted cyberstalking laws.

By: Sergey Mostovoy

Repeatedly causing damage to a neighbor's property is considered a form of neighbor harassment.

By: Monkey Business

Excessive phone calls are considered a form of harassment.

By: jinga80

A suspect may be face arrest for a harassment charge.

By: Kevin Daugherty

Harassment charges are typically filed against people caught stalking.

By: nyul

Harassment charges may be filed against someone who won't leave their ex alone.

By: Kim Schneider

A stalker will typically face criminal charges.

By: Manuela Manay

Purposely leaving garbage on a neighbor's property is considered a form of neighbor harassment.