What Is the Difference between Stalking and Harassment?
Stalking and harassment are closely related concepts that both involve one or more people intimidating and threatening another person or people. Stalking is focused on following people, while harassment includes behaviors designed to create nuisances. Various regions have differing approaches to these offenses under the law. Generally, stalking is considered a form of harassment, and both can be severely prosecuted. Many regions enacted tough laws in the 1990s in response to notable cases involving people who were killed or seriously injured by stalkers.
In general, harassment involves behavior that is threatening and disturbing, conducted with the goal of intimidating, frightening, or irritating someone. A variety of activities can be considered harassment and some may technically be legal, but when they occur in the context of a pattern of other behaviors, they are considered harassment and can be prosecuted. This activity can include filing false reports against someone and distributing abusive materials designed to malign someone.
Stalking is an activity that is designed to force contact on the subject. The stalker may use a variety of methods to attempt to establish a relationship including calling, emailing, sending letters, waiting in areas where the subject works or lives and attempting to approach, and using third parties as intermediaries. These tactics are also seen in use by harassers who may do things like following their targets from place to place, and attempting to make it difficult for people to socialize and conduct business.
Both stalking and harassment can lead people to have concerns about their personal safety, even if the goal of the person committing the activity is not necessarily to cause harm. Stalking and harassment can become highly disruptive, making it difficult for people to work, socialize with friends, do errands, and engage in other activities. Harassers may do things like spreading rumors that make it difficult for people to find and keep work, for instance, while stalkers may intimidate people and make them afraid to leave their homes.
There are many different motivations for stalking and harassment, ranging from a desire to get even with someone for a perceived wrong to an erotic fixation. Successful prosecution requires the ability to track and document a pattern of behavior. Stalkers and harassers sometimes react aggressively when they are reported to law enforcement and some may use tactics like attempting to file counternotices when their victims try to obtain restraining orders and other legal remedies. Lawyers who specialize in stalking and harassment cases can assist victims with addressing the matter and may have recommendations for security companies and other experts who can help victims reduce personal risks.
Frequently Asked Questions
What is stalking?
Stalking refers to a pattern of behavior where one person causes another person to feel frightened, anxious, or emotionally distressed by engaging in unwanted or intrusive behavior. It often involves repeated or persistent contact with the person being targeted, such as following them, showing up at their home or workplace, sending unwanted messages or gifts, or using technology to monitor their activities. Stalking can be considered a form of harassment and is a serious crime.
What is harassment?
Harassment is a form of discrimination where a person is subjected to unwanted behavior based on certain characteristics like their race, age, gender, or sexual orientation. Examples of harassment include physical or verbal abuse, making threats, spreading rumors, or using offensive language. Harassment is intended to intimidate the victim and can cause emotional distress and fear. Harassment is illegal in many jurisdictions and may be considered stalking if it involves repeated or persistent behavior.
How does stalking differ from harassment?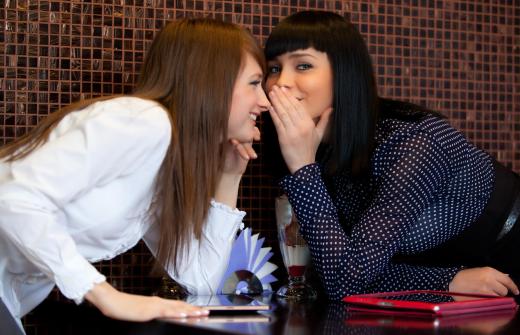 Stalking and harassment both involve unwanted and intrusive behavior that can cause fear and emotional distress. However, the key difference between the two is that stalking typically involves repeated or persistent behavior, while harassment may be a one-time occurrence. Stalking may also involve the use of technology like GPS tracking or spyware to monitor a person's activities, while harassment is usually verbal or physical.
What are the legal consequences of stalking and harassment?
The legal consequences of stalking and harassment vary depending on the severity of the behavior and the jurisdiction. Generally, both stalking and harassment are criminal offenses and can result in fines, jail time, or restraining orders. In some cases, stalking may also be considered a hate crime or domestic violence, which may lead to additional penalties.
What steps should I take if I am a victim of stalking or harassment?
If you are being stalked or harassed, it is crucial to take steps to protect yourself. You should keep a record of all incidents, preserve any physical evidence, and report any criminal behavior to law enforcement. It is also important to seek help from a local victim services agency or a mental health professional. Lastly, you should avoid contact with the person who is stalking or harassing you and let trusted friends and family know what is happening to stay safe.
AS FEATURED ON:
AS FEATURED ON:





By: michaeljung

Harassment involves threatening behavior, conducted with the goal of intimidating someone.

By: Kevin Daugherty

Stalkers tend to follow people more from a distance.

By: auremar

Stalkers and harassers sometimes react aggressively when they are reported to law enforcement.

By: nyul

Stalkers often try to separate their targets from others to develop a relationship with them.

By: Kim Schneider

A stalker may wait outside a victim's home.

By: Alexander Zhiltsov

Harassing can include something like spreading rumors about a person.