What is Attempted Homicide?
Attempted homicide is a criminal act where someone tries to kill another human being. Various jurisdictions handle this charge in different ways, and there is no universal definition. It may also be known as attempted murder, depending on how the criminal code is drafted. Penalties can include prison time, fines, and liability for civil suits if it is possible for someone, usually the victim, to claim damages related to the act.
In some regions, an attempted homicide charge can only be used when someone engages in physical activity with the intent to kill, such as firing a gun at someone or engaging in a severe beating. These cases involve situations where it is clear the defendant would have killed the victim if given a chance to do so, but was either interrupted or unable to complete the crime for other reasons. This is a fairly strict definition of attempted homicide.
Other definitions include situations where people were clearly planning a murder and had a target in mind, even if they didn't physically assault the victim. People who purchase supplies for a murder, discuss their plans with other parties in a conspiracy, and engage in similar activities can be liable for attempted homicide in some jurisdictions. This looser definition can be slightly more challenging to prove, as people may be able to come up with alibis for the suspicious behavior and use these as defenses.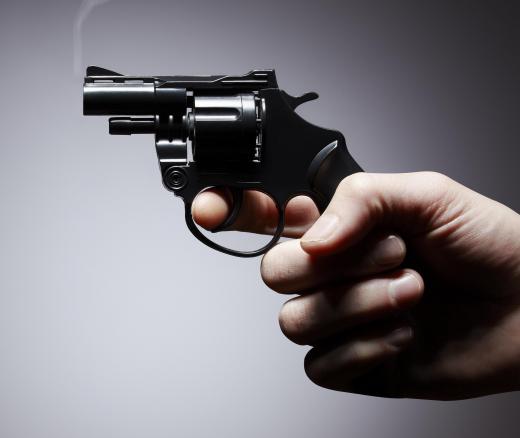 In order to prove a charge of attempted homicide, the prosecutor must be able to show that the defendant knowingly committed the action with the intent to kill. If the defendant cannot be clearly linked to the situation, there are doubts about whether the defendant knew what she was doing, or the defendant had no intent to kill, the charges cannot stick. It is possible the charges may be downgraded to charges like assault or battery, depending on the circumstances.
Most jurisdictions distinguish between homicide, involving malicious intent, and manslaughter, where a person is killed but the death was accidental. A person who guns a car engine and runs someone down in a parking lot can be convicted of homicide, while another person who accidentally applies the gas instead of the brake and hits someone in the process would be brought up on charges of manslaughter. Since manslaughter is usually considered an unfortunate accident, the concept of "attempted manslaughter" is not used in very many jurisdictions.
AS FEATURED ON:
AS FEATURED ON:





By: aijohn784

An individual who tries and fails to commit a homicide may be charged with attempted homicide.

By: hues

Firing a gun at another person could be construed as attempted homicide.

By: Anatoly Tiplyashin

Attempted homicide charges may be brought against someone in cases of extreme physical abuse.

By: Prashant ZI

People who discuss murder plans with other parties in a conspiracy may be liable for attempted homicide.

By: Mat Hayward

A victim of attempted homicide may choose to take a self-defense class after being attacked.

By: vvoe

Most jurisdictions distinguish between homicide and manslaughter, where a person is killed accidentally, such as in the case of a car accident.