What Is Criminal Evidence?
Criminal evidence is any exhibit or testimony regarding a crime. It can take many forms, and is typically used to establish that a crime has been committed and identify blame or fault in a criminal case. What constitutes acceptable evidence varies somewhat between legal systems, although ideally, evidence provides reasonably reliable information that gives a more complete picture of a crime.
Evidence is often determined as being either direct or circumstantial. Direct evidence provides information that is true beyond a reasonable doubt, while circumstantial evidence can support a theory or suggest proof but does not prove something unequivocally. For instance, an expert showing that a stab wound was caused by a knife of the same make and model owned by the suspected criminal is circumstantial, as it only suggests or supports the theory that the suspect stabbed a victim. A security video showing the suspect stabbing the victim, on the other hand, is direct evidence.
In legal cases, usually a blend of direct and circumstantial criminal evidence is presented to a deciding body. Once both the defense and prosecution have made their presentations, a jury, judge, or moderating body is meant to base any decisions on the evidence that has been shown. Ensuring that evidence is legal and accurate is therefore an extremely crucial component of a fair system of justice. It is not uncommon for trials to be declared null and restarted if criminal evidence proves to be obtained illegally or subject to questions of corruption.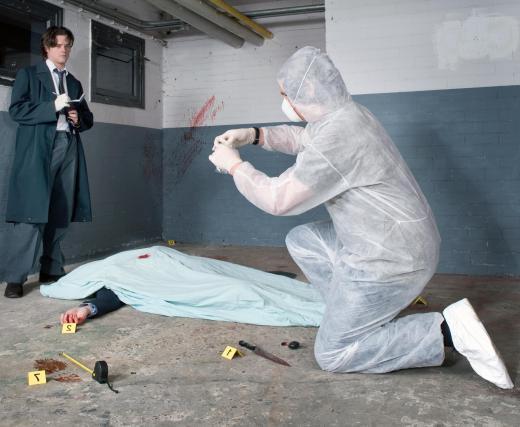 Verbal or written testimony makes up a large portion of criminal evidence. Testimony can come from several sources, including from principal players in the crime such as the victim and suspect. Some testimony may also come from outside experts hired to analyze and present information about the crime, such as forensic experts. Witnesses generally offer information directly regarded to the crime, although some "character witnesses" may also offer insight into the personality and background of the victim or defendant.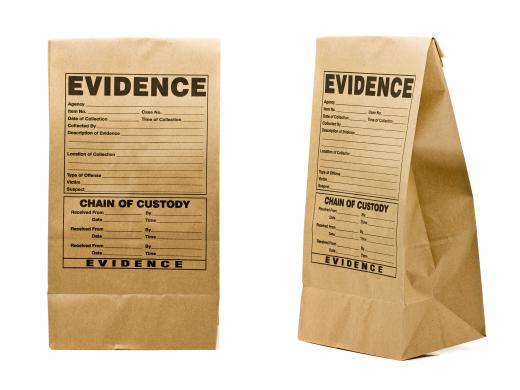 Physical evidence is often extremely telling, as it can help experts and deciding bodies accurately reconstruct the events and components of a crime. Physical evidence may include items such as clothing or weapons, or DNA evidence such as blood, hair, or bodily fluids. Physical evidence can be either direct or circumstantial, but always involves tangible objects.
Criminal evidence is the mainstay of many justice systems. Without it, the prosecution of crime is much more likely to be subject to corruption, personal designs, and unfair or unlawful punishment. By relying on the proof and inference created by reviewing criminal evidence, deciding bodies are more likely to have an objective, fact-based concept of a crime. Ideally, creating a justice system based on strict adherence to evidence laws will result in correct identification and consequences for criminals, while ensuring the safety of innocent or falsely accused defendants.
AS FEATURED ON:
AS FEATURED ON:





By: qingwa

A witness who testifies under oath to personally seeing a crime is giving direct criminal evidence.

By: corepics

Investigators gather criminal evidence from a crime scene.

By: Shawn Hempel

Evidence collected at a crime scene is bagged and labeled.

By: Vasiliy Koval

A crime lab analyst inspects material evidence from crime scenes.

By: xtock

Some bodily fluids can be analyzed for DNA evidence.

By: Monika Wisniewska

Criminal evidence is heard by a judge before sentencing.

By: Mr Korn Flakes

Criminal evidence can establish that specific stab wound was caused by a specific type or size of knife.

By: gstockstudio

Any funds that were accepted as a bribe are used as criminal evidence in embezzlement cases.