What is Internet Harassment?
Internet harassment is offensive behavior such as stalking, bullying, intimidating and related activities that employs the information and communication capabilities of the Internet. The reasons people engage in Internet harassment are varied, from being a disgruntled former employee to a disgruntled former fiancé to a disgruntled former customer. The common denominators are their hostility toward their victims and their use of the anonymity afforded by the Internet.
In some ways, Internet harassment can be considered the online equivalent of writing someone's name and phone number on a tavern's bathroom wall. In fact, a similar incident was among the earliest used to justify the development of America's Internet harassment laws: a cyberstalker posted a woman's home address and telephone number to an online newsgroup, offering her services as a prostitute, following which she received thousands of offensive telephone calls. Like the bathroom wall message, some percentage of those who saw the message called the number listed; unlike the bathroom wall, though, readership wasn't restricted only to those who physically visited the stall.
Another form of Internet harassment is to flood the victim's email box with spam or other harassing email. There's no pre-Internet comparison because any sort of physical mail involves cost, while e-mail is cost-free to the sender. A determined harasser may hack into the victim's website or other online presences, such as social networking sites, and steal her identity for the purpose of making embarrassing or defamatory posts under her identity. In other cases, bogus accounts in the victim's name will be created on social network sites, to which bogus items will be posted. Another form of online harassment involves the use of sophisticated image technology to create fake images — always unflattering and often pornographic — which are then distributed.
Online harassment occurs more frequently among the young, who are more vulnerable psychologically, and among whom bullying has traditionally been an unavoidable fact of life. Typically, rumors and unflattering images will be posted about the victim on websites, especially social networking sites, frequented by others in the same class or school. It's much the same as petty gossiping and bickering, but the nature of the Internet gives the problem menacing proportions. Whereas children could once escape to the safety of their homes, this form of harassment follows them there. The problem has been so severe that some cases of suicide have been blamed on Internet harassment.
Internet harassment takes place in the adult world as well. Hijacking social networking presences is one way it's done; another is to sabotage someone's employment by sending objectionable emails if it's known the employer monitors email. With more employers reviewing job applicants' Internet presence, an Internet harasser can easily interfere with the victim's chances of landing a good job by hacking those sites. Celebrities likewise are constantly dealing with this kind of harassment, and those with Wikipedia entries often find themselves the victims of malicious editing of those entries.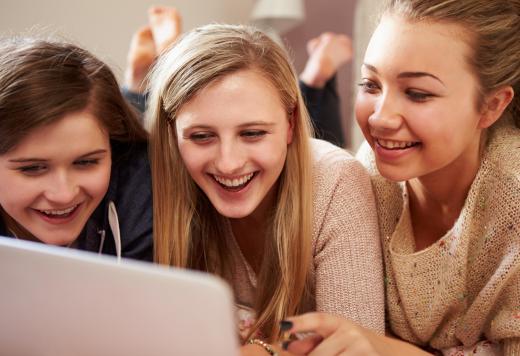 Laws against harassment exist in most jurisdictions, and some new legislation has been enacted to apply them more specifically to harassment that uses the Internet or other information and communication technology. Application of these laws is difficult because of the Internet's anonymity. Nevertheless, there have been cases of successful prosecution and the laws are being constantly fine-tuned in an effort to prevent Internet harassment.
AS FEATURED ON:
AS FEATURED ON:





By: creative soul

Cyber bullying is one form of harassment that takes place on the internet.

By: jogyx

Young adolescents and teens are common targets for internet harassment.

By: Maksim Kostenko

Internet harassment on cell phones is growing as technology connectivity increases.

By: Monkey Business

Many incidents of online bullying start out as incidents of real life bullying.