The Racketeering Influenced and Corrupt Organizations (RICO) Act is a group of federal laws passed by the United States Congress in 1970 to deal with organized racketeering activity. RICO law is specifically directed at individuals or organizations involved in systematic, long-term illegal activities. It increases criminal penalties and allows civil claims to be pursued by injured parties against individuals, businesses or groups for actions taken as part of a criminal organization. An individual can be charged with racketeering under RICO statutes if, within a 10-year time frame as part of a criminal enterprise, he or she commits two crimes from a list of 35 detailed in the act.
Of the 35 crimes that form the body of RICO law, eight are state crimes and 27 are federal. Bribery, gambling, murder, arson, extortion, prostitution, counterfeiting, drug dealing, acts of terrorism and kidnapping are among the 35 crimes. It also is possible to prosecute white-collar crimes under RICO law. Embezzlement and obstruction of justice appear on the list, as do mail, wire, bankruptcy and securities fraud.
The RICO Act originally was legislated to prosecute the Mafia and others involved in organized crime, but over time, the definition of what constitutes racketeering activity has expanded. Consequently, the application of RICO law has broadened to include a variety of individuals, organizations and activities. Among other enterprises, RICO law has been applied to drug cartels, street gangs, corrupt police departments, political parties, protest groups, terrorist organizations, corporations, managed care companies, bankers and insurance and securities firms.
Both criminal and civil punishments exist for violations of RICO law. A convicted defendant may be sentenced to as much as 20 years in prison for each racketeering count and/or fined up to $250,000 US Dollars. In addition, the defendant forfeits all rights over the enterprise and any gains derived from the racketeering activity. Defendants also may be sued in civil court, where a plaintiff may be awarded as much as three times the amount he or she lost. The intent of the many punishments and penalties is to completely cripple and eliminate the organized criminal enterprise involved.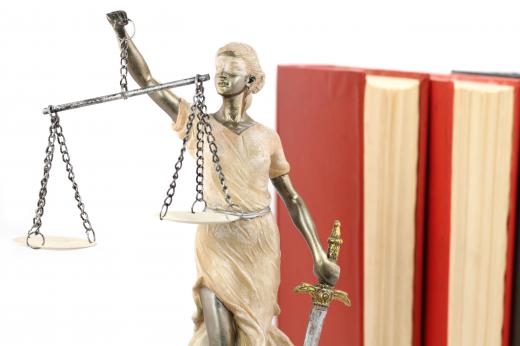 Legislation equivalent to RICO law is found in countries other than the United States. Australia, Canada and New Zealand have similar legislation and regulations. The International Criminal Police Organization (Interpol) has developed a standardized definition for RICO-like crimes. In spite of this, the implementation and enforcement of RICO legislation varies widely around the world. Generally, most countries cooperate with the United States in the prosecution of RICO crimes only when their own laws have been broken.
AS FEATURED ON:
AS FEATURED ON:





By: HaywireMedia

Individuals accused of kidnapping may face racketeering charges under the RICO statute.

By: Africa Studio

Counterfeiting is one of the 35 crimes that RICO law encompasses.

By: kanvag

RICO laws were first enacted to prosecute people involved in the Mafia and other organized crime.

By: 2707195204

The RICO Act was specifically written to cover a very broad definition of racketeering, or organized illegal activity.

By: Lisa F. Young

Several notable white-collar crimes can be prosecuted under Rico law.